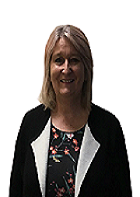 Karen Preece
Director of Planning
Welsh Health Specialised Services Committee
Unit G1, Main Ave, Treforest Industrial Estate, Pontypridd, CF37 5YL
About Me
Director of Planning
Karen has been employed in the NHS since 1992 having previously worked in industry. She worked in many sectors in the NHS including primary care development, operational management and planning and commissioning. Whilst the majority of her career has been working in west Wales, Karen has also worked across organisations and regions. She was the Regional Commissioning Director for Mid and West Wales and she has also managed major service change across regions.
Prior to joining WHSSC, Karen was an Assistant Director in the Medical Directorate at Hywel Dda University Health Board, a post that gave her a wide ranging experience leading across directorates such as R&D, Medical Education, and Clinical Effectiveness.
Karen was born in Yorkshire and re-located to South Wales after graduating in chemistry from Manchester Metropolitan University. She met and married a Welshman and has two grown up sons and two grown up step-children who are most definitely Welsh. As a result, Karen embraces the Welsh culture and never went home.