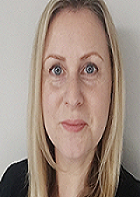 Kate Eden
Chair
Welsh Health Specialised Services Committee
Unit G1, Main Ave, Treforest Industrial Estate, Pontypridd, CF37 5YL
About Me
Chair
Kate was appointed WHSSC Chair in October 2020.
Kate Eden is the Public Health Wales Non-Executive Director and became Vice Chair in November 2017. She also Chairs the Quality, Safety and Improvement Committee.
Prior to joining Public Health Wales Kate worked in the pharmaceutical industry, and has fifteen years' experience of senior leadership roles at both UK and international level. Her expertise in public affairs, policy and strategic communications is complemented by technical understanding of the evaluation of healthcare interventions, reimbursement and pricing. Most recently, Kate was Director of Public Affairs at Shire plc, where she liaised with government, NHS and patient advocacy stakeholders to ensure patient access to medicines for rare and very rare diseases. Throughout her career Kate has sat on numerous trade association committees and working groups. In addition to her expertise in healthcare, Kate has worked on energy and science policy.
Kate was born and brought up in North Wales. She attended the Alun School in Mold before studying Social and Political Sciences at King's College, Cambridge. Kate and her husband now live in the Brecon Beacons and in her spare time she is an enthusiastic supporter of the arts, particularly music, and learns Welsh at Coleg Gwent.
Kate is also a Council member and Trustee for the Arts Council of Wales.