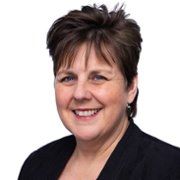 Carolyn Donoghue
Quality & Patient Safety Committee Chair
Welsh Health Specialised Services Committee
Unit G1, Main Ave, Treforest Industrial Estate, Pontypridd, CF37 5YL
About Me
Quality & Patient Safety Committee Chair
Carolyn is an experienced, highly skilled senior executive and Non-Executive Director with significant experience in the NHS and Higher Education in England and Wales. Originally qualifying as a Registered General Nurse, she later developed a clinical career – including a period of time in Western Australia – before moving into training and senior management. Carolyn held a number of senior roles in the NHS in Bristol before moving into Higher Education in the University of Bristol and latterly Cardiff University as College Registrar.
Carolyn has now developed a portfolio career which includes the role of Independent Member (Universities) Cwm Taf Morgannwg University Health Board, Chair of the South East Wales Student Mental Health Project, Chair of the Welsh Wound Innovation Centre and Independent Member of the Board of Governors, University West of England. She also holds various voluntary roles in the local community.
Carolyn is a passionate advocate of the benefit of theatre and choirs, having participated in amateur dramatics and local choirs for many years. A more recent passion is Park Run, both volunteering and running.