Our Values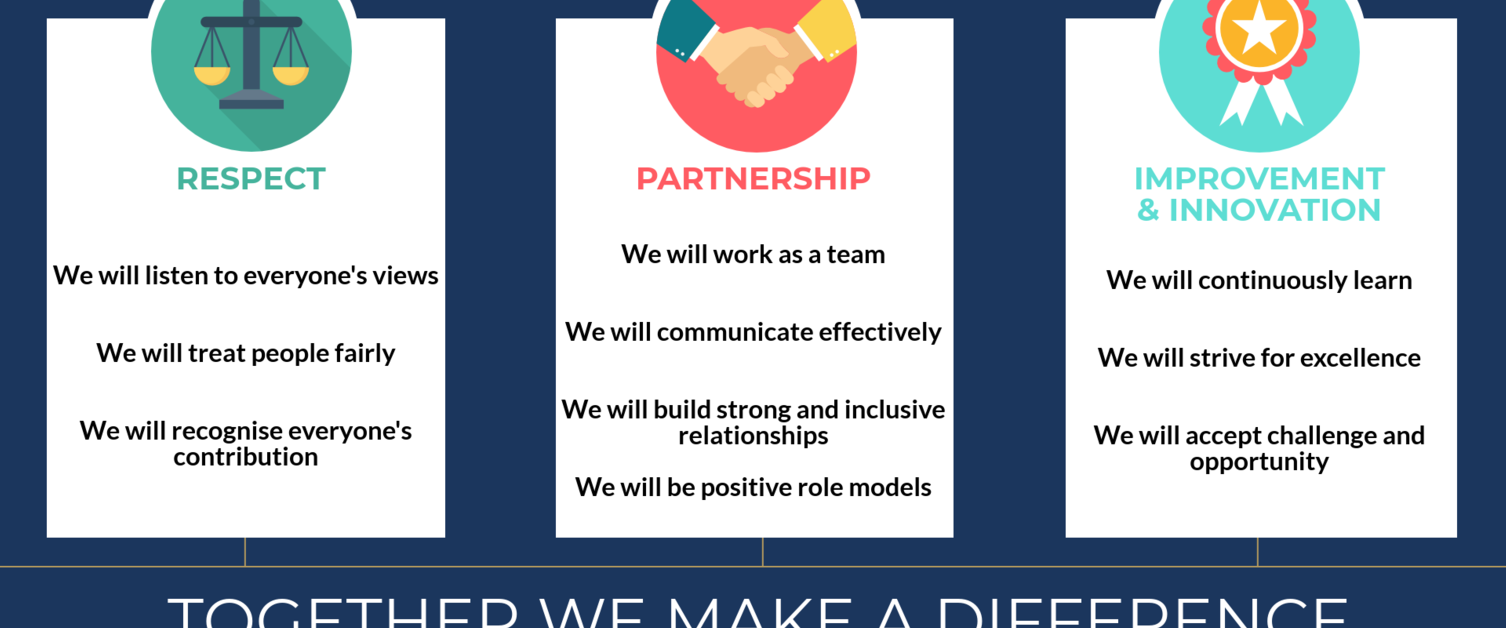 The Welsh Health Specialised Services Committee (WHSSC) has been working to identify its core values. Every member of the WHSSC has been involved and has contributed to the exercise, and a wide range of staff views have been gathered.
We believe that the values listed below help define what is really important to us. They are an indication of how we would like to be measured by each other, by those who work with us, and by those who depend on us to deliver services. They are also the values we would expect to be upheld by those who will join our team in the future.
We identified 3 areas that were of real importance to us:
Respect;
Partnership; and
Improvement and Innovation
We know that it's sometimes difficult to live up to values. To this end, we will try to hold ourselves to account and invite those who work with us, or for whom we work, to measure us against these values.
We want to know when we are doing well and when we fall short. In order to do this, you can provide us with your feedback.
How we developed our values
A steering group, made up of five people with different roles within WHSSC, was created to lead on this work. The steering group decided that in order to get as much input from staff as possible, it was important to employ a number of different ways to gather information.
In the first instance, a series of 'one-to-ones' were organised for which staff members, from different working areas within WHSSC, were paired up to discuss and document the factors they considered made for a good working day and a bad working day.
This work was followed up with the creation of a 'Values Tree.' The Values Tree was placed in the south Wales office, and staff were encouraged to hang labels on it indicating the values that they felt were important to them.
A lockbox was also situated in the office so that staff members could submit anonymous responses to the question, what behaviours do you want to see more of, and what behaviours do you want to see less of?
The steering group took the information they had gathered and surveyed staff to rank what they considered to be the top 10 values in order of importance. Finally, a workshop was held and facilitated by an external organisation with a great deal of professional experience in developing organisational values.
The facilitators assisted us in determining what values and groups of values were really important to us as an organisation. The feedback that came out of the workshop was used by the steering group to identify the three core values. which were launched on the 70th anniversary of the NHS.