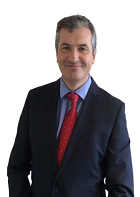 Stuart Davies
Programme Director
Welsh Health Specialised Services Committee
Unit G1, Main Ave, Treforest Industrial Estate, Pontypridd, CF37 5YL
About Me
Programme Director
Having held Director level positions for both the NHS and Welsh Government for the last 15 years, Stuart has extensive experience of commissioning specialised health services in Wales. He has a 31 year career in Public Service with previous experience in Local Government, NHS England (former Regional Health Authority) and in NHS Acute, Community and Mental Health Services Trusts both in England and Wales.

Stuart is a Fellow of the Chartered Association of Certified Accountants and a member of the ACCA UK Health Panel (2014 panel award winner).

Stuart has now taken semi-retirement but remains in WHSSC as a Programme Director supporting the further development of WHSSC and specialised service commissioning in Wales.